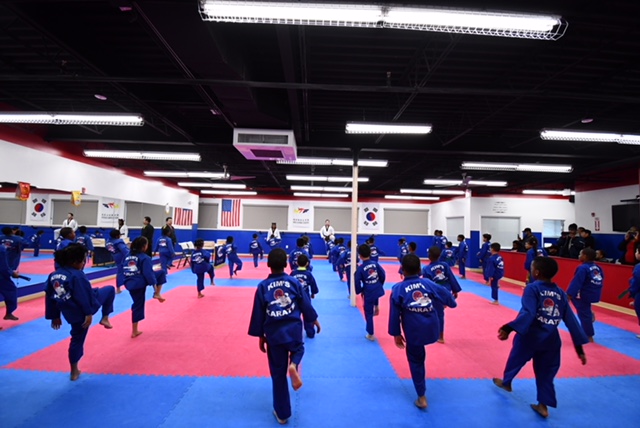 If you're looking for the best after school martial arts program with transportation provided in Lanham, you've come to the right place!
Our one of a kind After School Program includes:
*After School Pick-up
*Homework Assistance
*Daily Taekwondo Training
When you sign up your child for our unique martial arts after school program, you're investing in the well being of your child. You child will learn:
Self Defense Techniques – Your child will learn live saving techniques in a carefully controlled setting. You'll have peace of mind knowing that your child is able to defend themselves.
Self Confidence – Because martial arts training is individual, we work with your student so they learn at their own pace. Everyone is a winner, and no one is a bench warmer.
Self-Control – Your child will have a blast in classes, which makes them forget they are learning valuable life lessons. They'll learn respect and discipline through their trainings and you'll see this through their daily interactions.
Cooperation with others – Because students learn with groups students at their own level, students work together to better their skills.

Improved Grades

"Martial Arts taught me focus; now I'm on the honor roll!"
–Libby-Grace A.
Learned respect

"I used to be a trouble-maker, but Martial Arts taught me to respect everyone."
–B.J.W.
Gained Confidence

"Nobody bothers me anymore. I LOVE the Martial Arts!"
–Peter L.
Stopped the bully

"I learned how to stop bullying without fighting—I love Martial Arts!"
–Matthew M.
The best investment in my life

"My children know how to play with others, take turns, share, they even know how to spend money because they work for it; they help me around the house. Honestly, it's been the best opportunity and investment I've ever made in my life. You should try it too!"
–Sylvia Mangsen (Matthew, Justin, & Angelina)